I never thought about beheading a peep to make these cute cupcakes....lol Love in the Oven made cupcake pushups, but I think they would be adorable with just the bunny heads cupcakes. These would be perfect for a children's Easter Party.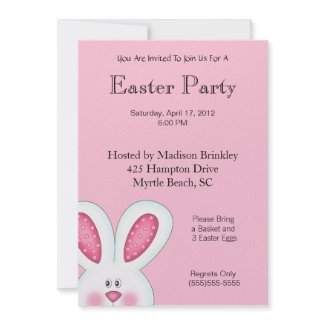 Easter Bunny Party Invitation
by
babyworld
Make
custom announcements
on zazzle.com
I love this idea!!!!