Sample Candy Bar Wrapper
Free candy bar wrapper with an African American princess. Little Girl has a crown and is holding a birthday cupcake with a candle. To make this adorable wrapper, supersize the image and print. Cut away all the white around it. Use a standard size Hershey bar that has been covered with foil. Leave the original wrapper intact. Put the wrapper over the foil with the image to the front and the nutrition label on the backside. Use a glue stick to run a line at the top of wrapper. Secure wrapper and pass out as party favor for your little princess on her birthday. Her friends will love them.
Print this Free Wrapper
Check out these matching invitations that can be customized with the birthday girls name and party details. Click on invitation to customize.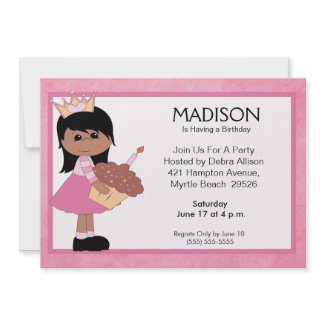 African American Princess Invitations
by
cooltees
View more
Kids african american Invitations
Matching Stickers for envelope seals or for party favors.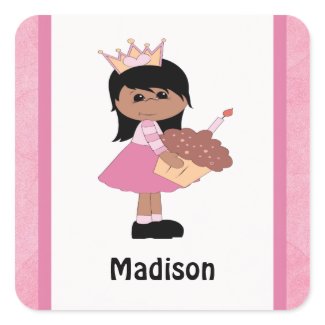 African American Princess Birthday Stickers
by
cooltees
Create one-of-a-kind
custom stickers cheap
at Zazzle.
Matching thank you notes. This is the final touch to a great princess party for your perfect princess.